For 2015,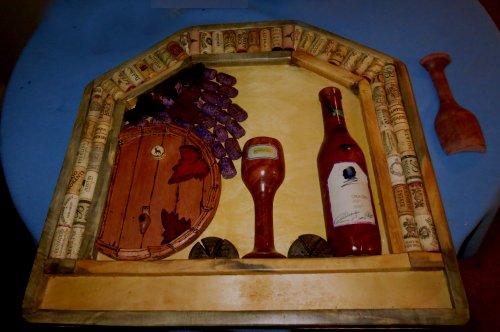 a Wine Country Diorama


---
04-01-2014 - Something I've been Curious about:


Denatured Alcohol Vs Pentacryl - an Experiment in Accelerated Wood Drying
Note: This is something of a work in progress and will be updated when items are turned and finished.

The spreadsheet details out drying times, moisture content, weight and so-on.


---
An Apartment Dweller's Guide to Wood Turning - 05-2013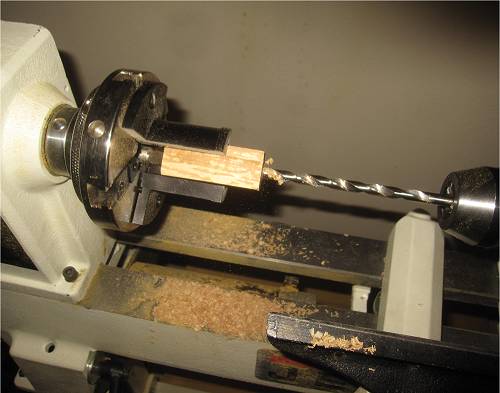 A look at turning tools for an apartment.
---
Banksia, Etc.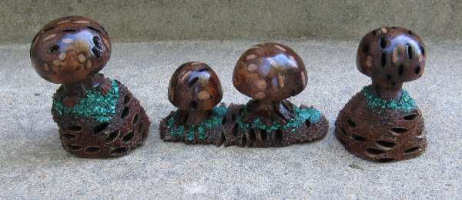 Banksia Pods, Fish Whackers, Deviant Art,,,
---

Bowls



Various Bowls
---

Pens





Pen Turning for 2013 - A Brand New Plan

Plus Commentary and helpful hints on a variety of pen turning materials.



Some Early Pens

Turning a 7mm pen.

Turning Pens from Cross Cut Woods - Featuring Osage Orange

Pens from Spalted Wood

Turning a Cigar Pen from Spalted Wood and CA Glue Finishes

Turning a 'Mesa' Style Pen from Deer Antler


Turning a Cigar Pen from a Banksia Pod

Turning a 7mm Banksia Pod Pen

Turning Acrylic, Acrylester and Plastic Pens

Acrylic, Acrylester and Plastic Pens Revisited in 2012, Featuring the Duchess Pen

Turning a Coffee and Cream, Acrylester Pen

Turning a Spalted Maple 7mm pen and Perfume Pen using a CA glue finish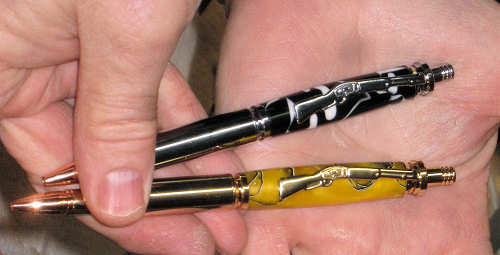 Turning Bullet Pens in Acrylic or...Leonard's First Pen


Turning Wall Street II Pens from Barn Wood
---
Turning a Bolt Action Bullet Pen
---

Pen Blanks and Inlay



Green Pen Blanks from the Urban Jungle

Inlay Materials - (AKA Fake Chinese Turquoise Nugget)
---
Hair Sticks



The Hair Stick Chronicles
A Hair Stick Primer
---