I suppose a reasonable question would be,

'Why in the world would anyone want to visit a psychiatric museum whilst on vacation?"

Fair question.





How many times have you seen a five star rating, 10 out of 10 reviews? It was a first for me.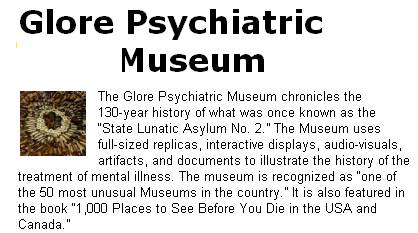 This definitely looked interesting and since the weather was crappy outside and since we were in St. Joseph, MO for the night, why not?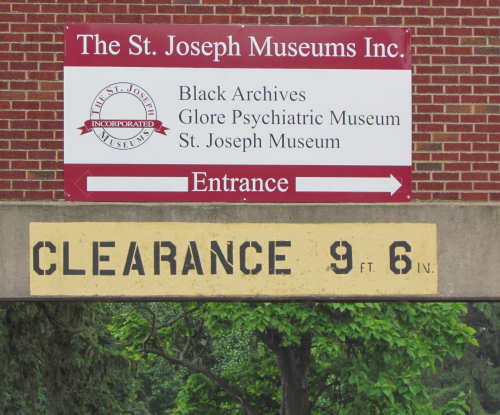 Lots to see here. The admission ticket was about $8.00.





Artist rendering of the original hospital.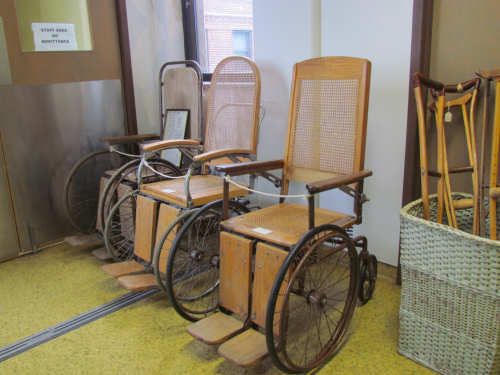 Did you ever see the movie, "Man Hunter"? From "Red Dragon", the first book that featured Hannibal Lector.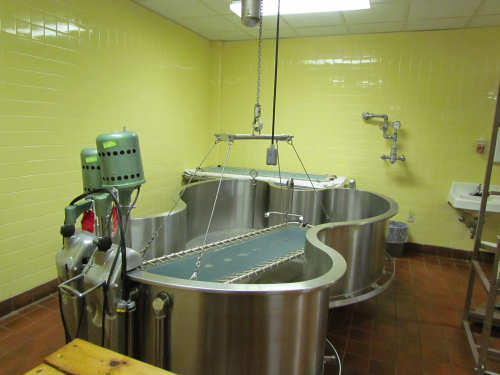 Bathing tank.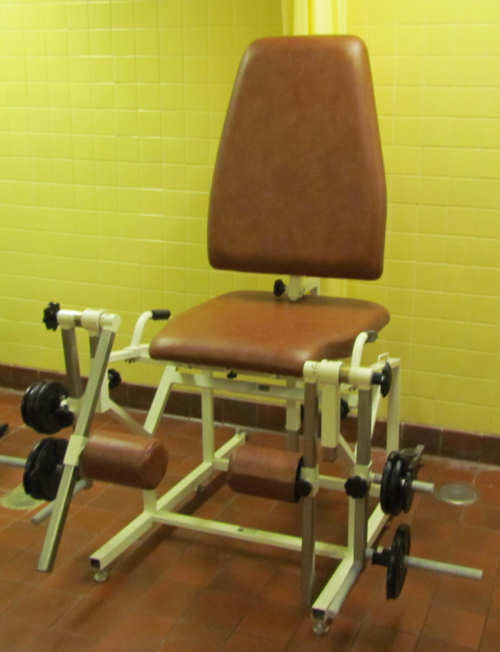 An exercise chair - my grandfather had one of these.


---

Car Show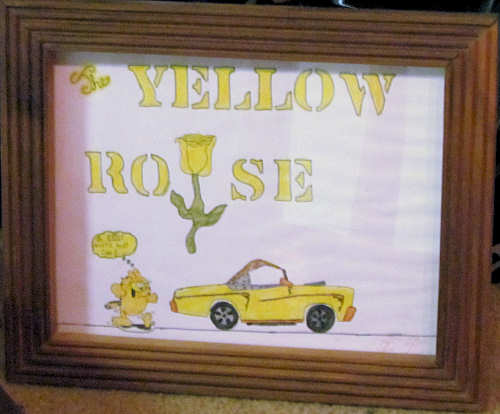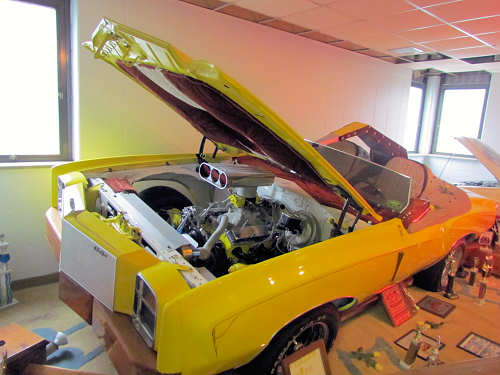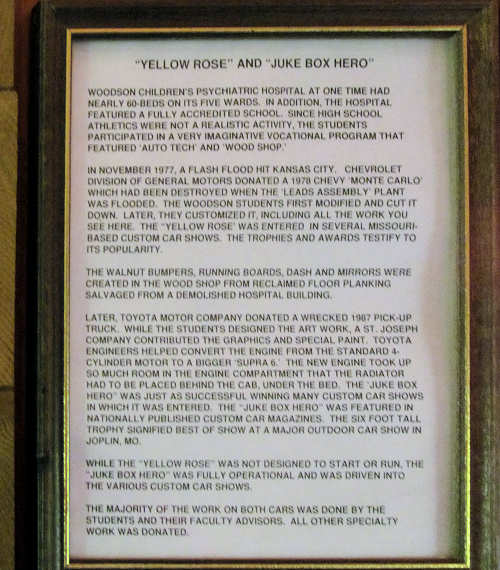 The Yellow Rose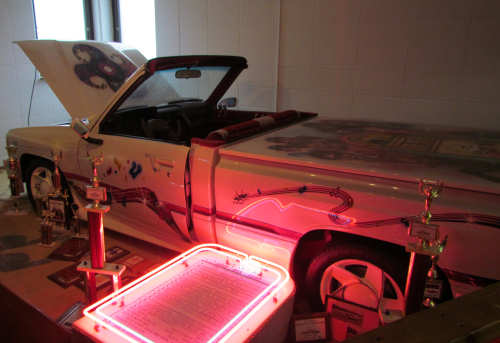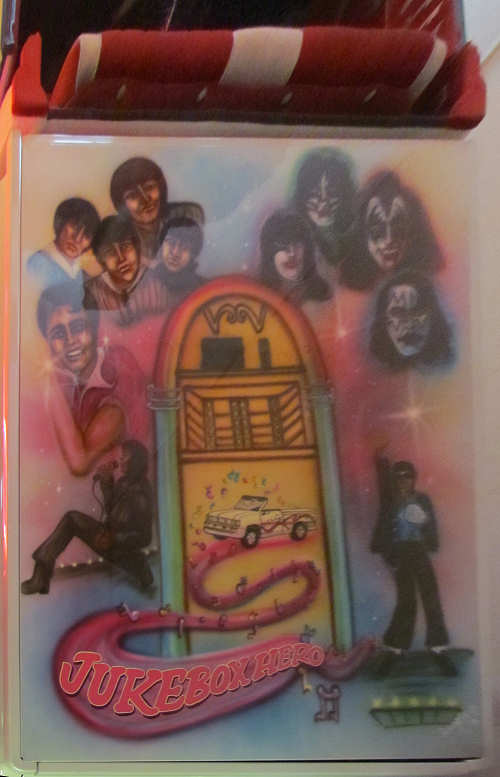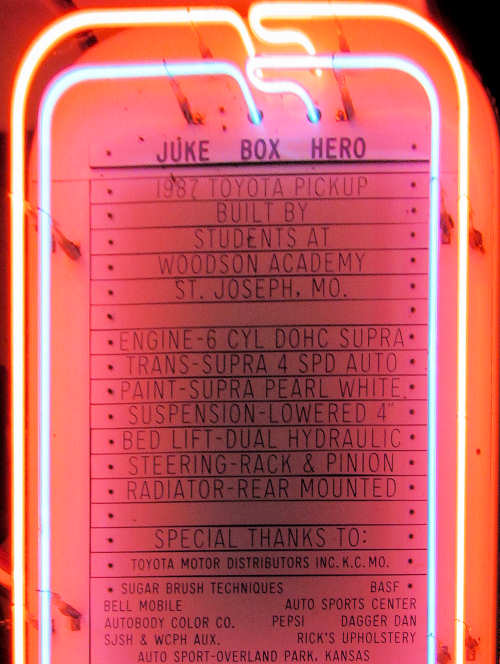 The Jukebox Hero


---


The morgue.


---

Old Photos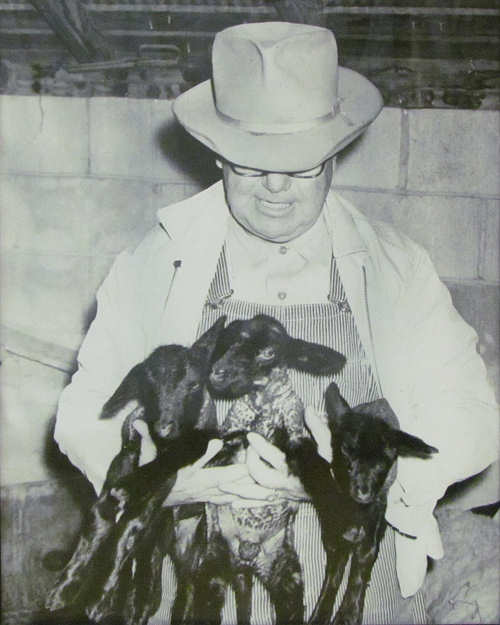 There were a number of interesting photos. Glore was quite self sufficient. They grew produce and raised livestock, including goats.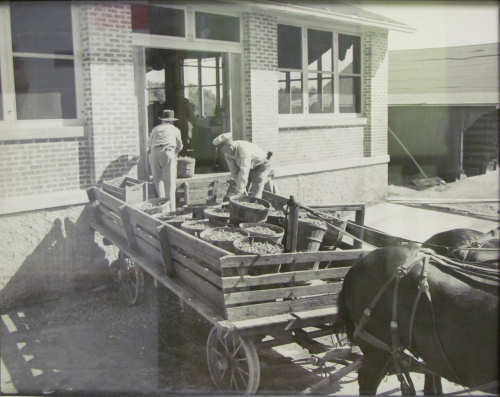 Here, bushels of apples are being off-loaded.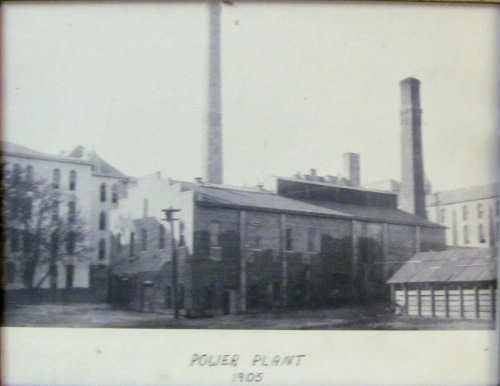 They even had their own power plant on site.


---

Fever Therapy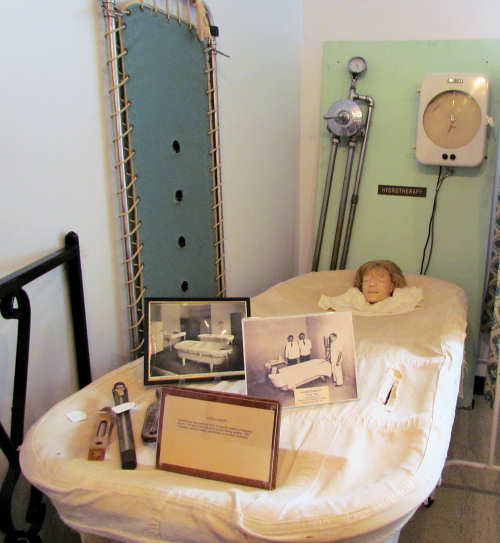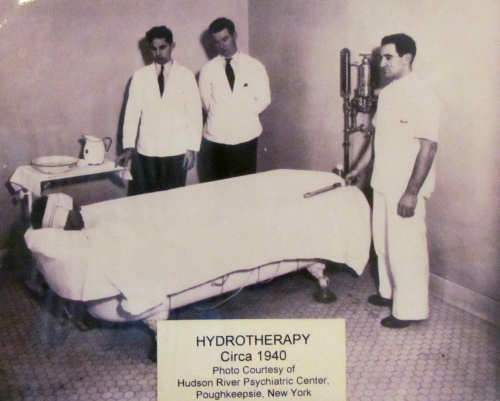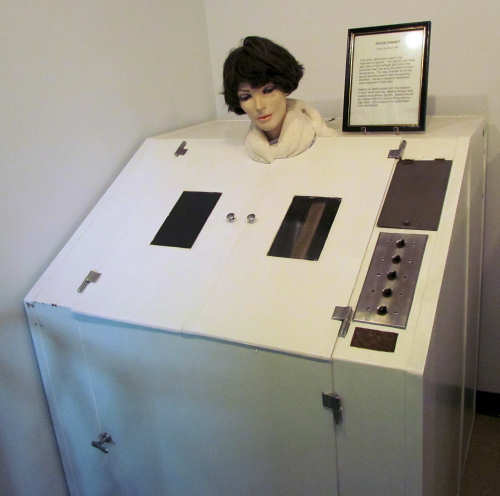 Remember this from the old James Bond movies?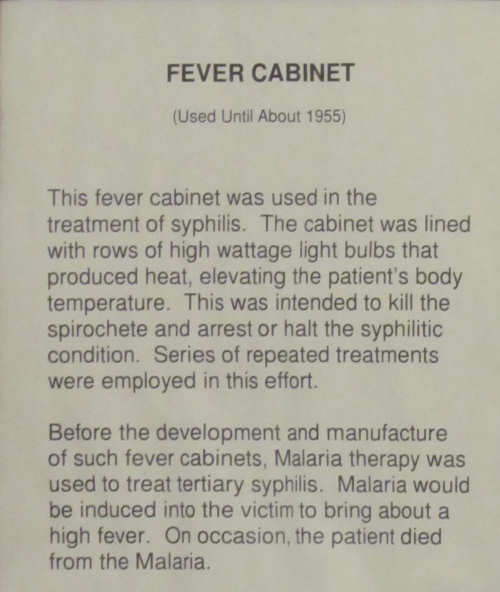 ---

Electro convulsive Treatments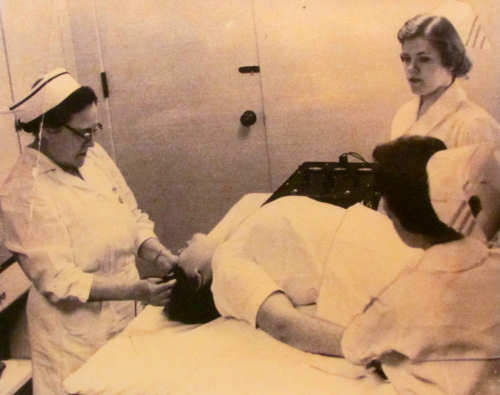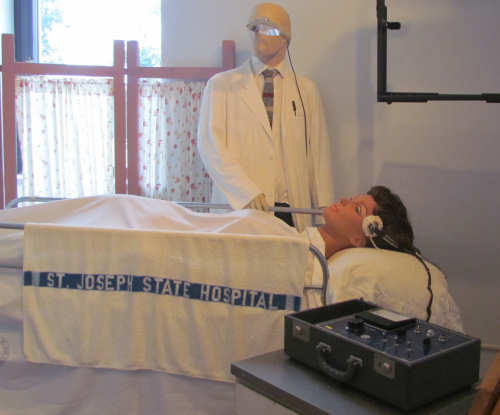 Boy, this wouldn't have been much fun.....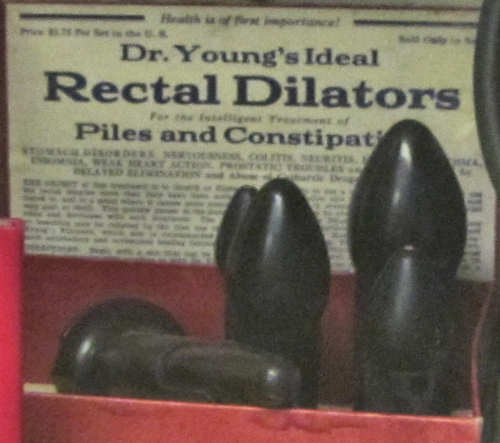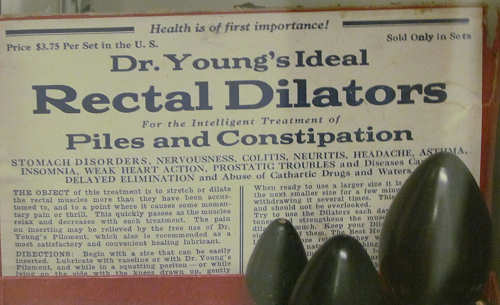 "For the intelligent treatment of............."


---
Treatments for the Reallllyyyyyyy Disturbed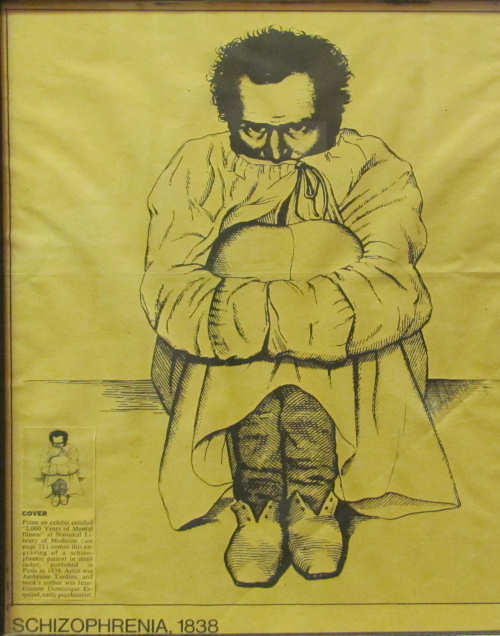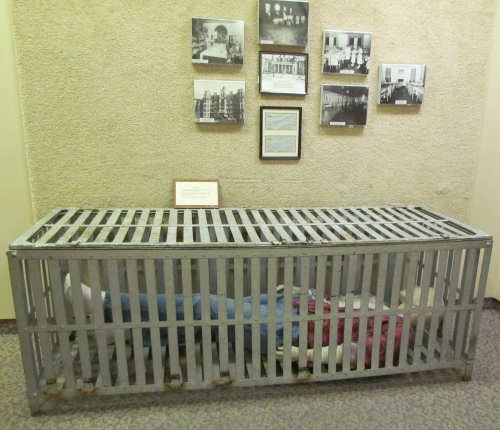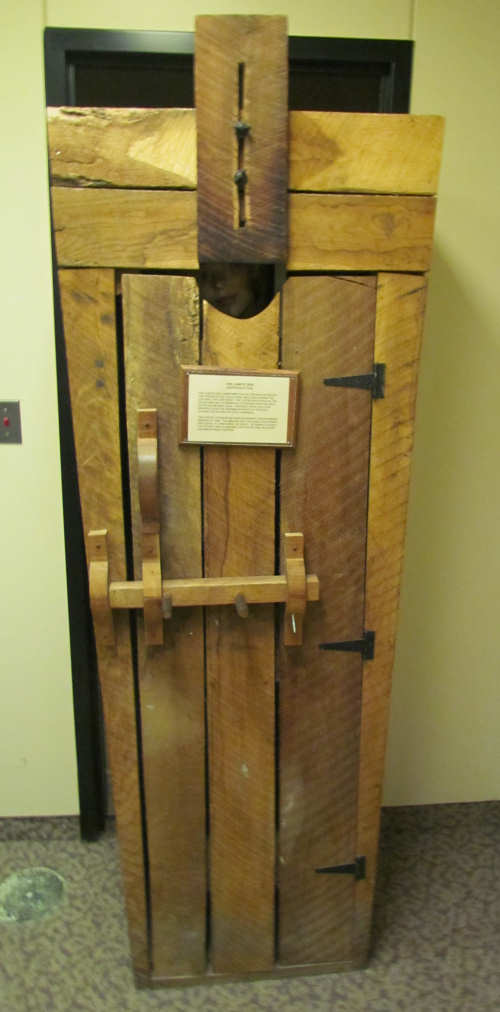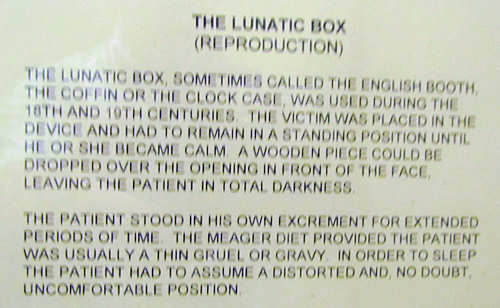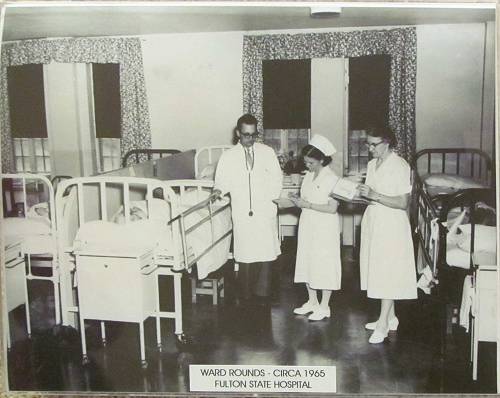 Making the Rounds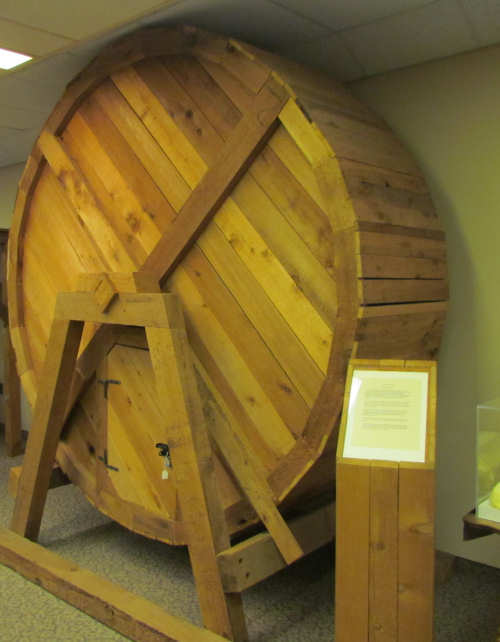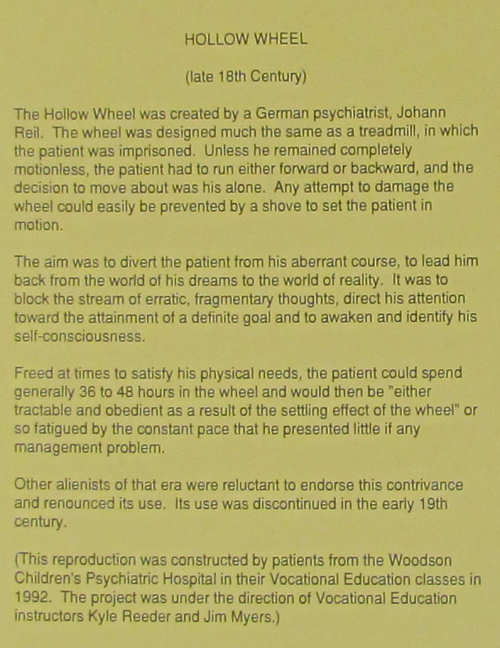 The human hamster wheel was quite the original concept.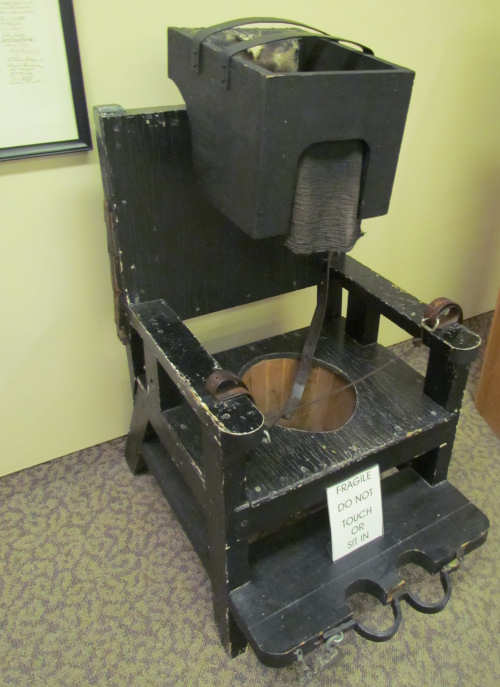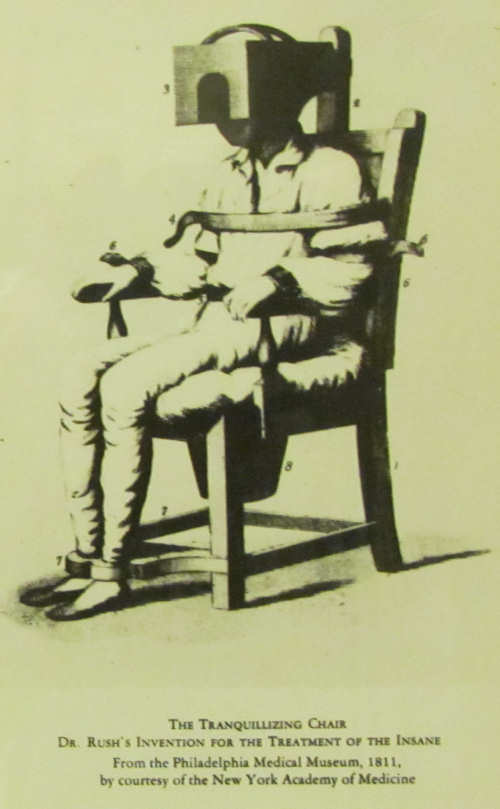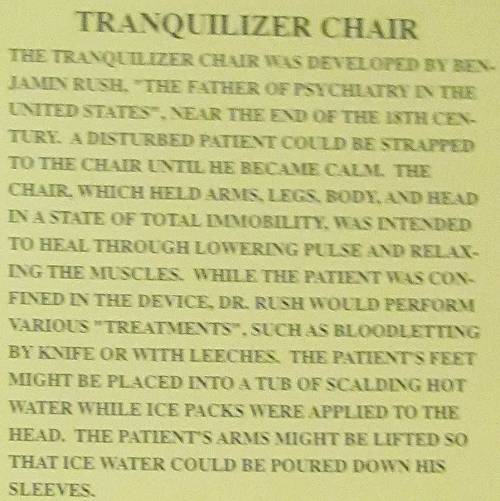 Leech treatment too?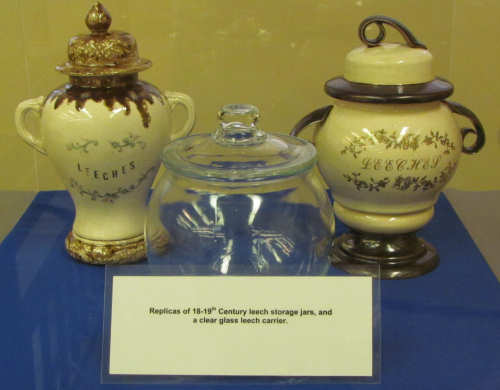 Yup - Leeches.


---
"Art"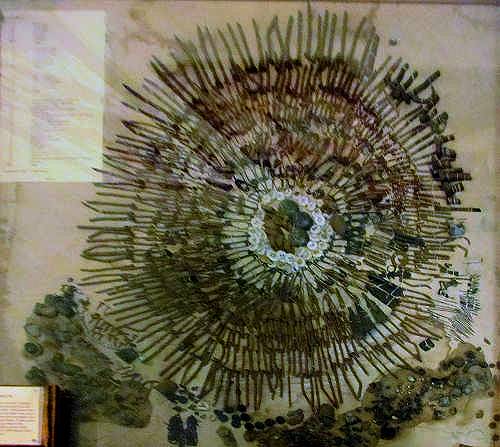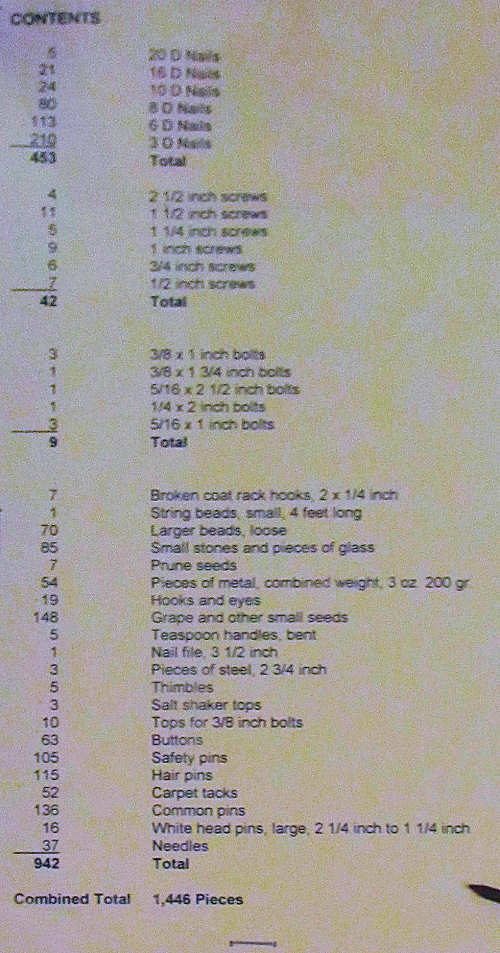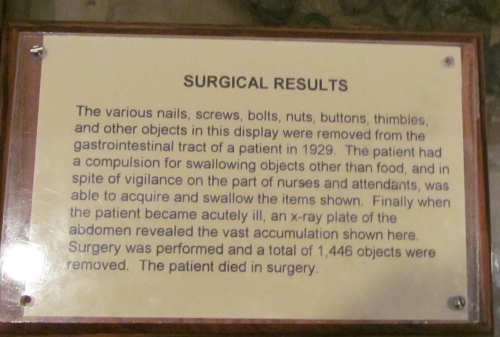 ---


Patient's artwork.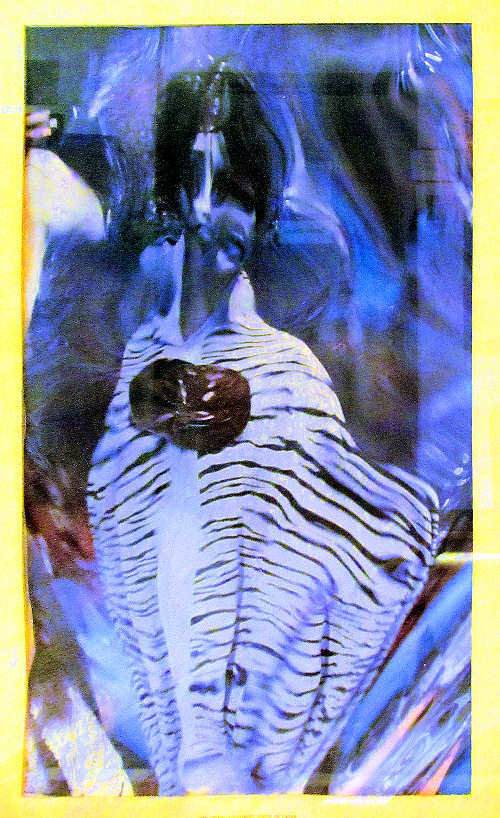 Self portrait done by a woman suffering from schizophrenia.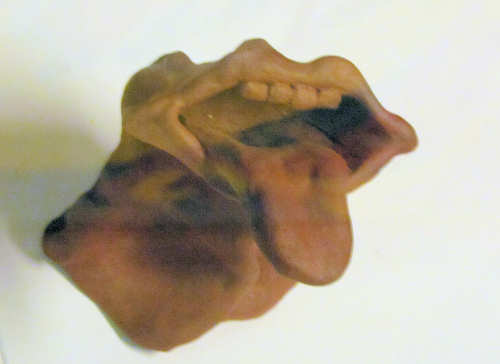 Interesting piece of art.


---

Black History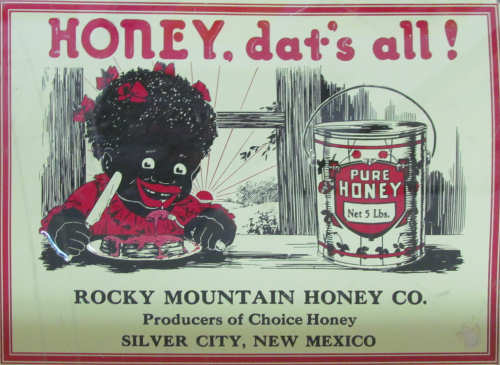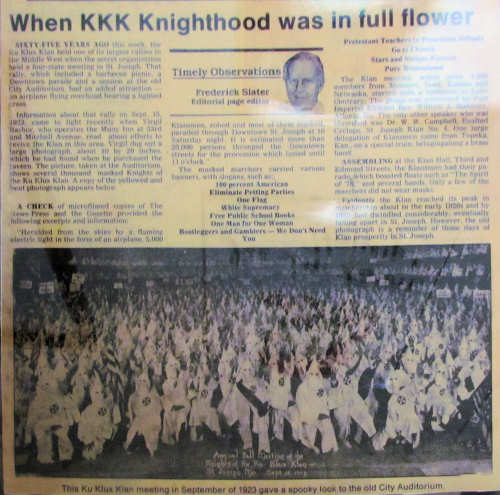 The black history section is fairly extensive. and interesting.

There are also a few rooms dealing with civil war surgery.

Lining the walls in this area are pictures and details about the pony express riders, their routes and longevity.

There's a lot to see at the Glore Psychiatric Institute and museum. I recommend it.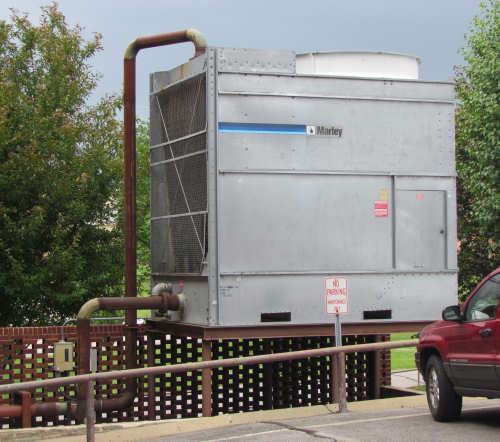 By the parking lot is a single cell Marley cooling tower - their AV series, I believe.

I've never actually seen one this small.