Potentially Profiting from Knee-Jerk Reactions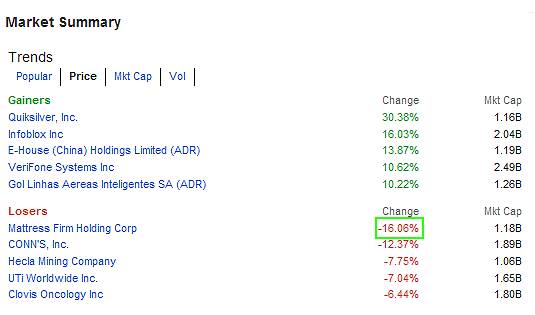 One of my favorite lunchtime activities is having a look at Google's Market Summary screen , see if anything is really tanking and why.

A company can miss on profits by a few pennies or lower it's guidance and it gets creamed.

If the company is one I am familiar with like Mattress Firm, it is worth having a look at the particulars.

Mattress Firm recently acquired several other brand names and @ 300 stores.






The PE looks a little rich but if one thinks the housing markets and new construction is going to continue to improve, there may be a few $$'s to make
from here to the upside.

However, interest rates on the 10 year have been spiking recently and the danger of an over-heating economy is about as probable as the teleprompter
enacting a policy beneficial to the country (this one, not a Mid-Eastern one).

So, I dunno. I think I'll watch it for a few days.

A few days later........I'm still watching.

A week later.....well...maybe a nibble.

Another week later.....naaah.....I don't think so.

---
Penny Stock Shenanigans





Last month I profiled Western Lithium as a penny stock that I thought had some potential to become a real reporting company and ended up buying what for me
was a substantial number of shares.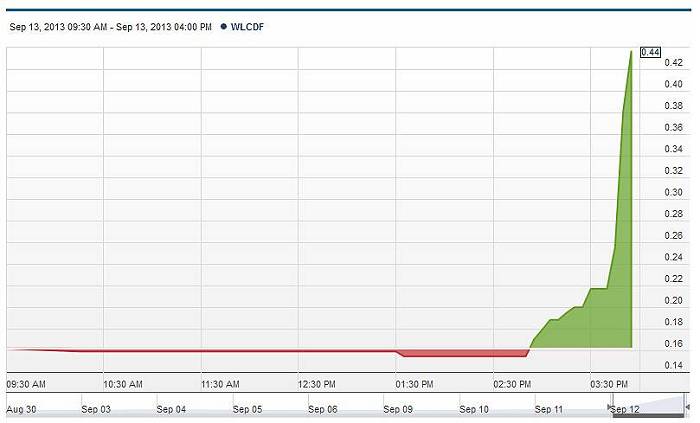 Imagine my surprise when Friday evening I saw this. Western Lithium closed at almost 200% above my purchase price.

.45 just prior to closeting? That had an odor to it.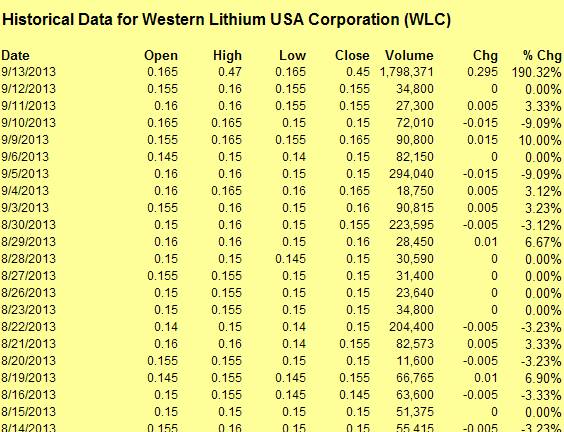 Two minutes to closing and how many shares traded for the day ? Really?

For a stock that trades normally at a fraction of the day's volume - That really was starting to smell.

At first blush one might think that, 'Wow! some really good news must have come out!'

I spent a while searching out news about Western Lithium and found nothing. No new hires, no permits approved....nothing.

After a couple hours, I did find the following: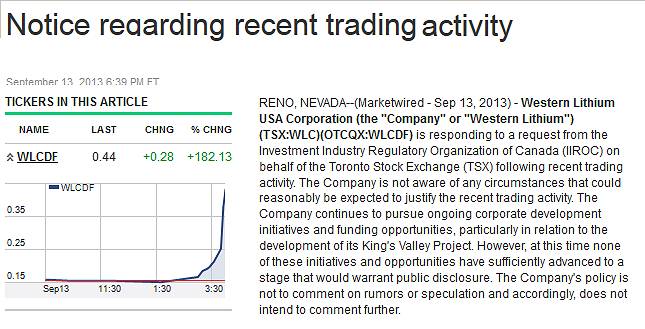 It did not take me long to figure out what probably happened, because I have done the same thing myself and....it is legal.

It boils down pumping a penny stock's price using your own capital, hope others take notice of the increase in share price and then sell all at the end of the day.

Back in the early 2000's, there was a thinly traded penny stock which usually priced at 20-25 cents a share. Volume was only a couple thousand shares a day
or less. However, it had a very active bulletin board with members who just knew it was going to hit big drilling for oil.

If the price moved a couple pennies, there was jubilation!

I watched the board for a while and thought 'hmmm....what if I bought say... five or six thousand shares at the asking price right at the open...what would happen?'

I did just that one morning and in short order the bulletin board chatter went ballistic:

'Something's Up!'
'Somebody must know something!'
'News must be coming out!'
'I'd better buy some more shares - make some

real

money!'

Shortly after, the stock price started moving up. The more it moved up, the more chatter and the more shares were bought and sold.

I easily made 10-15% buy selling the shares near the highs of the day.

A few days later after the confirmation that nothing really changed, the share price would drift down to its normal trading range.

For the better part of a year I would perform this stunt every couple weeks or so, varying the amounts I bought and the days I traded it on.

It worked like clockwork.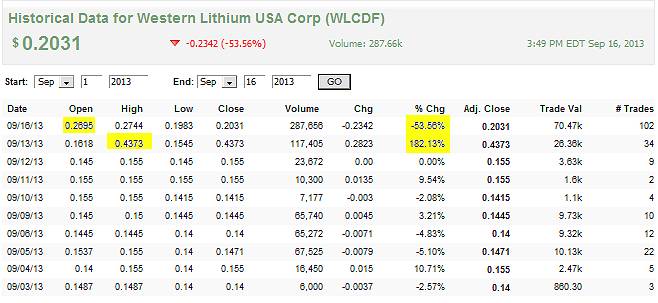 I think that is what happened Friday the 13th. Someone pumped the stock, aggressively seeding it with their own money and then sold out at the closing bell,
leaving a bunch of traders holding the bag with .45 cent shares at the end of the day - that plus the fact that it trades on the OTC and TSE.

Just because a stock closed Friday at .45, doesn't mean it is going to open Monday at .45, so what is a holder of a stock like this to do?

Me, I put sell orders in for everything starting at .38, down to .35 on Sunday for the following Monday.

Come Monday morning, the stock opened at .26 and change, lower than I thought greed would allow.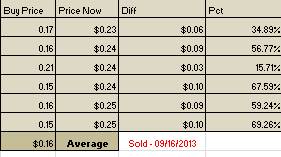 I quickly changed all the sell orders to .23 or better and got .25 on the biggest lot, and .24 or so on the rest.

Still made some nice gains, although I would have preferred the 200% on Friday!





And....here we are at close on Monday, back down to 21 cents.

Odds are I will be buying back in again, when the share price gets down into the low to mid teens.


---
Entertainment Value





I'll have to admit that this is the first time I've acquired a stock solely for its entertainment value, and JC Penny's has been very entertaining: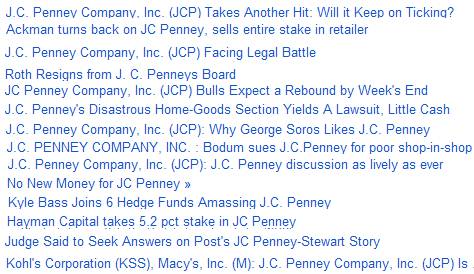 You never know what is going to happen next.

I figure at these prices and with the holidays just around the corner, Penny's will be worth sitting of for a while.

In the meantime, there should be no lack of reading material when it comes to JC Penny's!


---
An X-Ray Review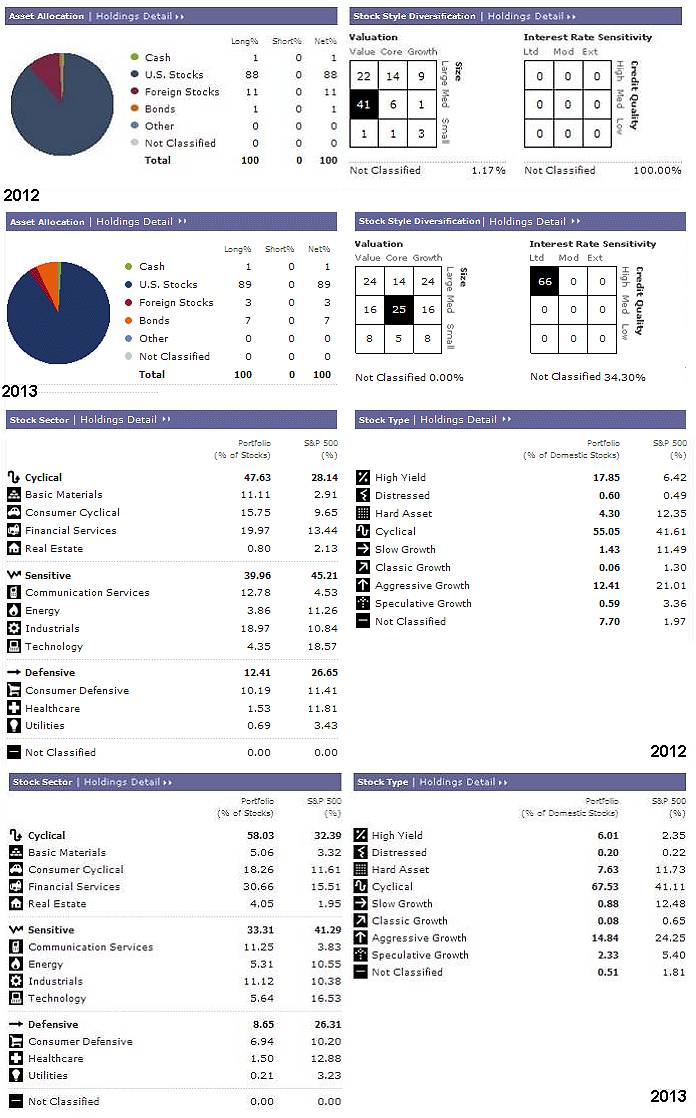 I think it is always a good idea to do a top-down review of the portfolio at least once a year and see if at the end, whether or not it looks reasonable to me.

All this bond buying stimulus has been fueling the stock market and so it makes sense to me to stay in and enjoy the ride.

Being heavily weighted in Real Estate and Financial services has been working fine and now that the so-called 'Taper Talk' has been effectively ended
for the time being, I think the two sectors will do fine.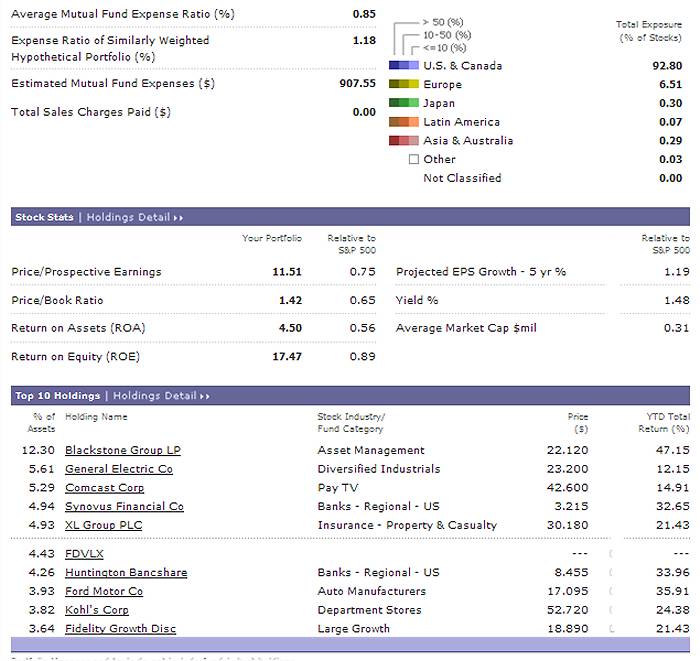 Blackstone has once again become too large of a position due to its appreciation in share price so that needs to be pared back.

Overall, I'd say the top 10 are fairly well diversified, although four of the ten are in the financial services sector.

However the four are somewhat diversified in that sector so I'm good with that.

All in all, it has been a great year so far!


---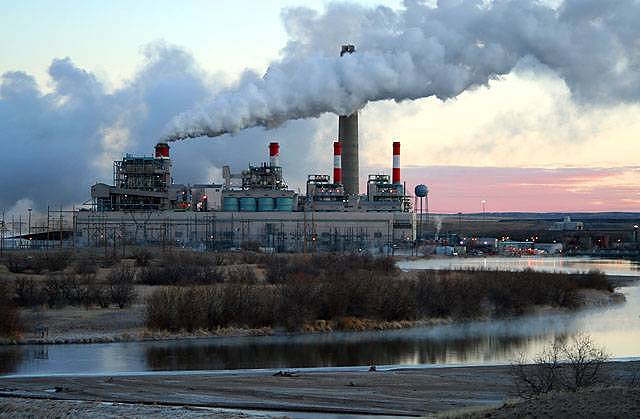 Starting to get a little cooler out there.