---
Personal Opinion

May 23: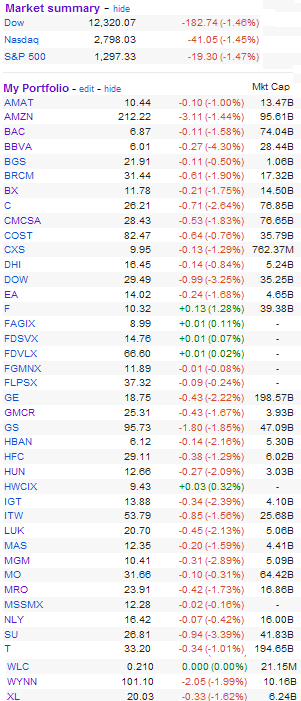 Lets see.... Greece accounts for something like 2% of Europe's industrial output and someone is actually worried about that?

I say, 'Bring on the Drachma'.


Earlier this morning Green Mountain Coffee Roasters was the only thing in the green so.........





This looks like an attractive entry point to get back into Amazon again. Already road it up to the 220's once. I can probably do it again.

Green Mountain.....I think it might be best to take a little profit and run. Sounds like some serious management issues over there.


---
Hot off the Presses!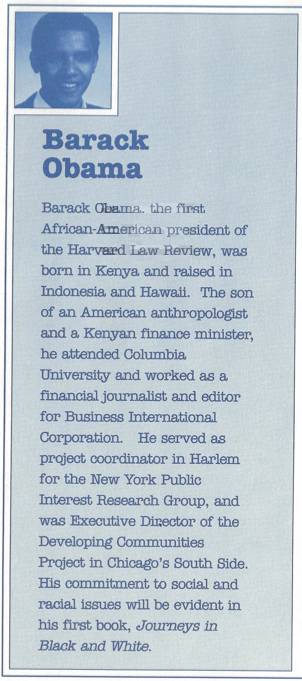 'I suspect the real story everyone is missing is that Obama likely used his Kenya relationship to propel his career just as Elizabeth Warren did with her Cherokee 'relationship'.





When it benefited him, Obama let people think or even told people he was from Kenya. There is even a video of him in Kenya referring to it as his 'home' and his wife refers to him being from Kenya on two separate occasions.





I think the media has trivialized this story which makes the so-called 'birthers' even more suspicious.





It's now used as a way to demonize all conservatives even though it all started in the Hillary camp by the same people that promoted the Bush National Guard story.





But it didn't come out of nowhere. Obama himself likely promoted it when he thought it would help him get ahead. So the blame for 'birtherism' may very well rest at Obama's own feet and I do think we can stop ridiculing people for making the mistake of having believed him.'





~Emerald



It looks like the birthers may have been right!

Who would have figured..............


---
Electronic Arts Revisited for the Third Month (Groan Again)


I think one of EA's main problems is their lousy PR department. Gamers are a very vocal crowd and EA lately seems to be the victim of Foot-in-Mouth disease, much to the delight of the gamers.

And what software company manages to come up with one of the crappiest endings of all times for one of their most popular games?

Why that would be EA.

Kind of reminds me of the last episode of 'The Sopranos'. How much more unsatisfying off an ending could you possibly get?

Leave that one to EA. I'm sure they'll figure one out.

Meanwhile, I will continue to hold.


---
A Mini-Conglomerate Trading at Very Attractive Prices






When Annaly appreciates enough for a nice gain, I troll around occasionally, looking for the beat down stock of a decent company that looks to snap back in short order so as to sell Annaly and then buy back mores shares of same after the beat down stock appreciates in what is hopefully a short space of time. This has worked out very well. In two years or so, Annaly has grown from 1.5% to around 4% of the portfolio. I just have to ensure I am holding Annaly on their 'share holder of record' date for the dividends, which are nothing to sneeze at.

Leucadia, I think is the perfect candidate for this type of transaction. It's a decent company, is trading at almost 50% off of it's 52 week highs, has a decent earnings multiple and does pay a dividend. The dividend while small, does offer a measure of protection against short sellers.

Who knows, Leucadia could be a decent longer term hold as well.


---
The 'Cramer' Effect infects BGS foods one more time.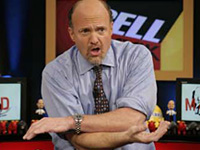 In this tough market environment, "Mad Money" host Jim Cramer recommends investors "play defense." To do so, investors should look for stocks that,

1) don't have exposure to Europe,

2) pay a juicy dividend.

Take B&G Foods, for example.

The Parsippany, N.J.-based company makes a variety of food products, including Ortega and Las Palmas brand Mexican food, Cream of Wheat, Vermont Maid Syrup, Polaner fruit spreads, B&M Pickles and more.

Not only does this food company have zero exposure to Europe, it benefits from the massive decline in commodity prices and pays a dividend yield of 4.9 percent.

-------------------

Generally what happens after one of these shows is the stock jumps the next day and this is what is known as the 'Cramer' effect.

The bump up lasts a week or two at most, then the stock settles down into its usual trading range.

I think this is the third time BGS has been profiled on Cramer and each time I've sold during the price spike and bought back more shares later at a lower price.

One thing you have to look at is the dividend distribution date - -don't wasn't to miss being a shareholder of record on that date. In this case, I have until June 29/

This should work out fine.


---
And how about Facebook?





Seems to me there were more people interested in getting on the band wagon than there were people interested in reading the analyst reports as they came out.
It's not like those reports were well hidden or anything. Hard to feel sorry for those investors.

Me, I would have difficulty investing in anything that relies solely on advertising as the only source of revenue.

And why I have no real interest in Social Networking:

'Like-jacking' - Spam Attacks Hit Social Media Sites



Michelle Espinoza thought a single photo was going to ruin her business. It was an image of one of the pearl cuff bracelets she designs that showed up on Pinterest, a site where users create virtual bulletin boards, grouping images in categories—whether it be chocolate desserts or bohemian jewelry. For 10 days in April, anybody who clicked on the photo ended up watching pornography or unwittingly downloading a virus. "I can't gauge how many customers I lost," says Espinoza, a resident of Santa Rosa Beach, Fla. "But I did have people messaging me asking, 'Are you linked to spam?' I was just distraught."





Spammers create as many as 40 percent of the accounts on social-media sites, according to Risher. About 8 percent of messages sent via social pages are spam, approximately twice the volume of six months ago, he says. Spammers use the sharing features on social sites to spread their messages. Click on a spammer's link on Facebook (FB), and it may ask you to "like" or "share" a page, or to allow an app to gain access to your profile.




Me, I think DDGNevada suits my social media needs just fine.






THE PROPHET WATCH



What we have here is CNBC's prophet, seer, revelator - and major PITA. Detailed Opinion Here

Financial Analyst -

NOT



Soothsayer -

NOT



Bearer of Practical Financial Advice -

Occasional



Man's Worst Nightmare - Maybe......

Having to listen to annuity pitches interspersed with vitamin infomercials

could

be worse.


Let's keep track of just how well this PITA's 'predictions' pan out for the rest of the year.


| | | | | | | | | | | | | | |
| --- | --- | --- | --- | --- | --- | --- | --- | --- | --- | --- | --- | --- | --- |
| 2012 | Predicted | Jan | Feb | Mar | Apr | May | Jun | Jul | Aug | Sep | Oct | Nov | Dec |
| Gold | $2,000.00 | 1736.7 | 1716.28 | 1671.9 | 1664.2 | 1616.9 | | | | | | | |
| Recession | 60% Chance | Nope! | Nope! | Nope! | Nope! | Nope! | | | | | | | |
| TIPS Current 5yr Yield | Home Run - Maybe | 0.95% | 0.90% | -.126% | .125 | -1.03 | | | | | | | |
---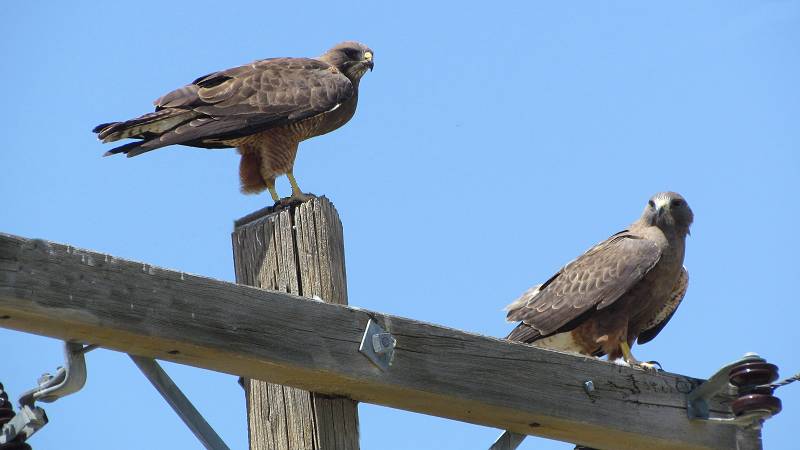 YA pair of Swainsons (??) Hawks - Stillwater Preserve - Fallon, NV.