Nevada Day - a Focus on Local Stocks

Western Lithium - An Update on My Favorite Penny Stock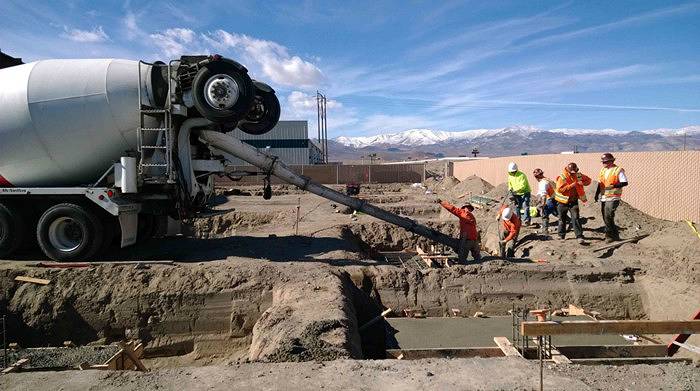 Concrete foundation construction for process equipment, February 2014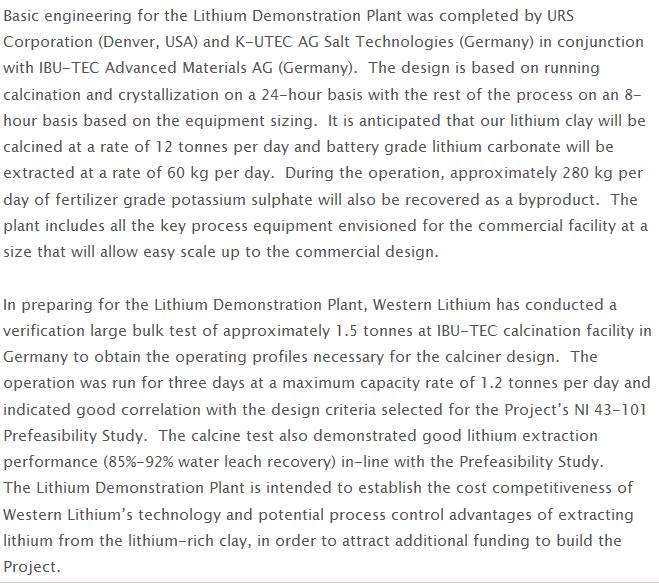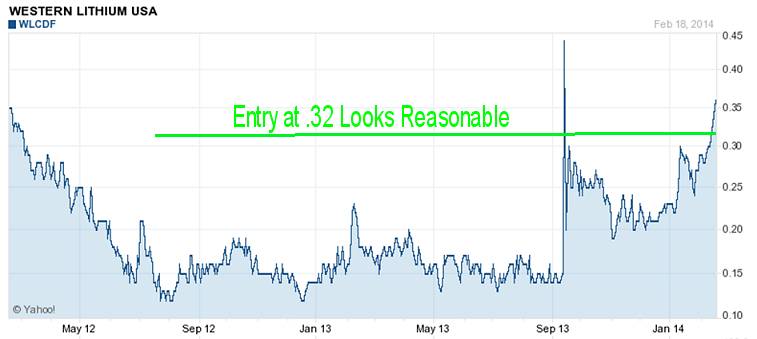 Western Lithium (WLCDF) was good to me in 2013, made three extra house payments and boosted the Roth IRA's.

I'm thinking it might be time to get back in again, somewhere around .32 cents. I don't see it going much lower than that because apparently, progress is being made! I drove out to Fernley last year and had a look for myself.

I still regard this as pure speculation on a company that has yet to produce anything, but I do think the odds are tilting towards a viable company. Again, this is pure speculation and I don't think the company has yet to get its final BLM permitting in place.

This isn't anything worth betting the farm on but if I can make a few more house payments on a nice run-up, deserved or not......then I'm ok with that.

Strange times we're living in when it makes more sense to accelerate the payments on the hose and let the car payments ride.....

02/27/2014 Update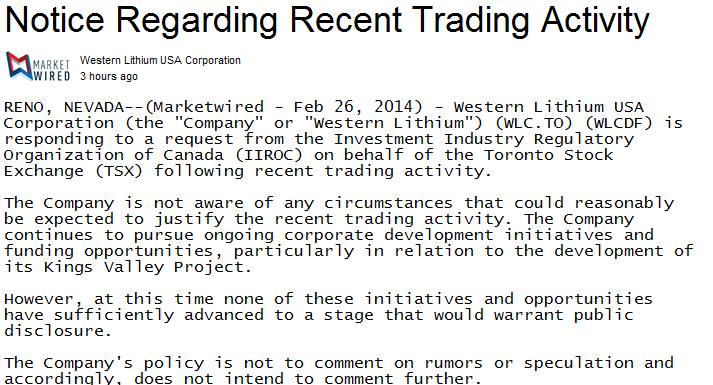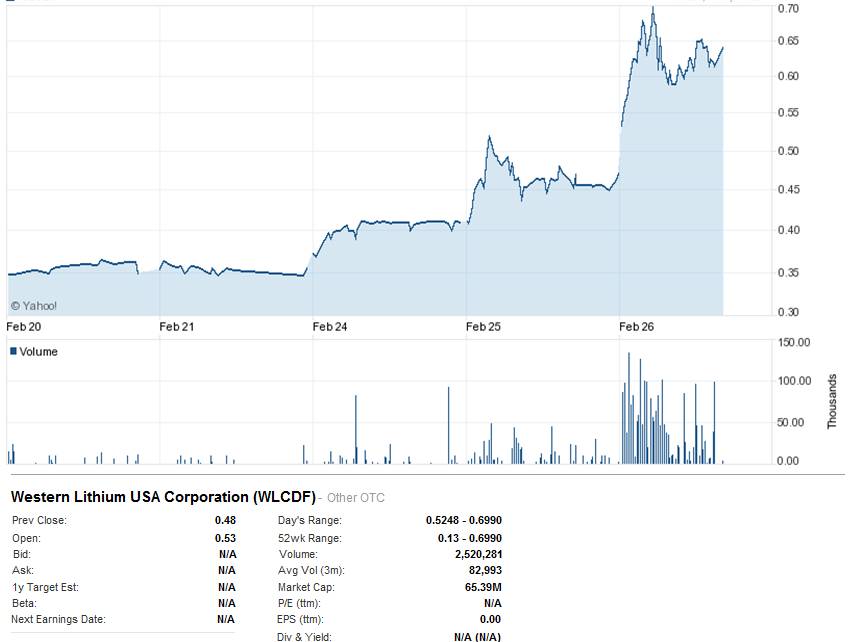 Gee, who would ever have expected a bizarre run-up would happen again....and what could have caused it this time?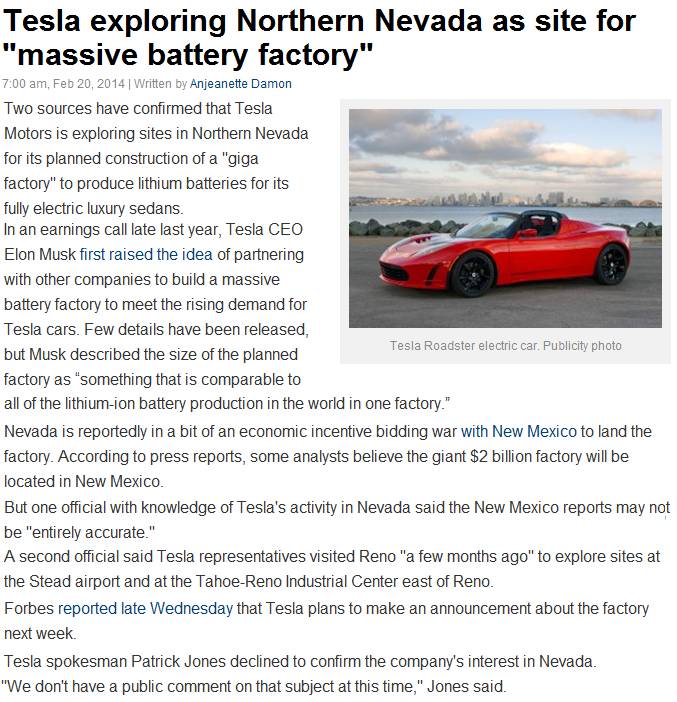 This explains a few things and I finally got a partial fill at .35.

Three days later I sold out at .55, but had a sell order in for .48. The stock opened much higher than I thought it would and since I had a limit set, the trade executed at the higher opening price.

It looks like I could have held out a few hours longer, doesn't it.

But.........I'm happy with a 50% gain. That'll make a couple more house payments.

I fully expect the stock will drop again back to at least the .30's and at that point I may be a buyer again.

It helps to have settled cash for these kinds of trades so you don't fall afoul of the T+3 trading rule.

Again, this is pure speculation. If you want to put money into something like this, you need to be prepared to take that same amount and throw those dollar bills in the air and take a flame thrower to them.

If it works out, it can really work out!

---
IGT - A Long Term Hold, Recently Departed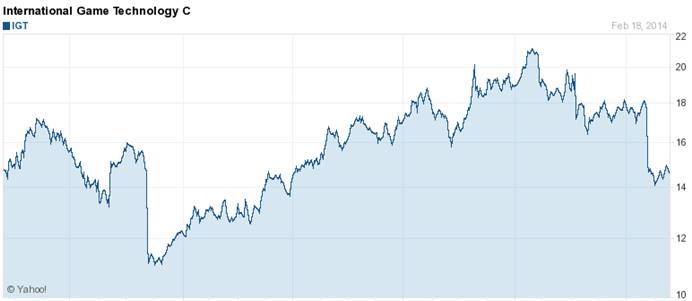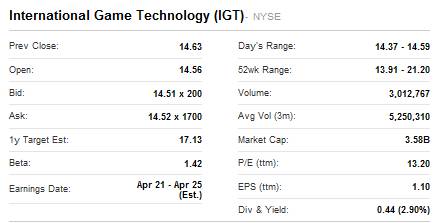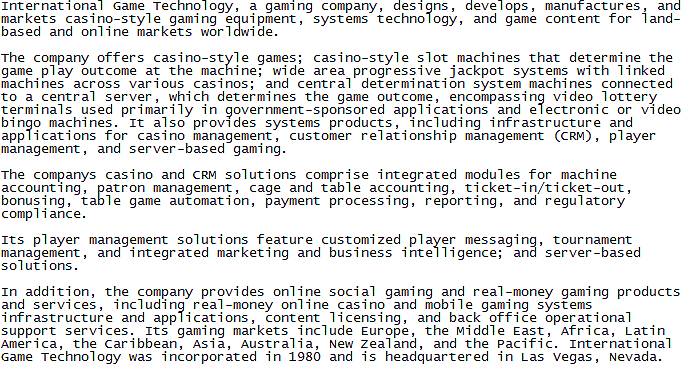 I thought it was finally time to cash in on IGT and pay the taxes, considering how shaky the economy seemed to be and that was a good plan. However, it turned out that the US economy wasn't the problem - it was the perceived slowdown in China that started tanking the stock and since the Chicoms lie all the time, it is hard to get a good read on how things really are.

Buying back into IGT will probably happen at a later date. Until then, Western Lithium looks like a good stock to gamble away some of the proceeds.


---
Nevada Copper (NCU) a TSE Traded Company





Anyone remember Nevada Copper and its Pumpkin Hollow mine out south of Fernley and over by Yerington. I've driven by it and it has been closed for years.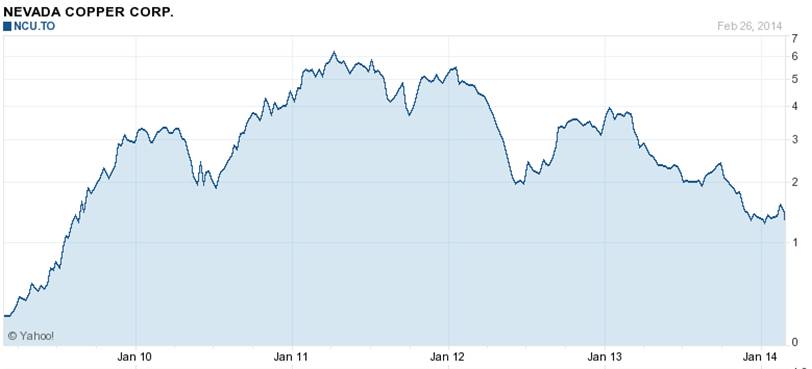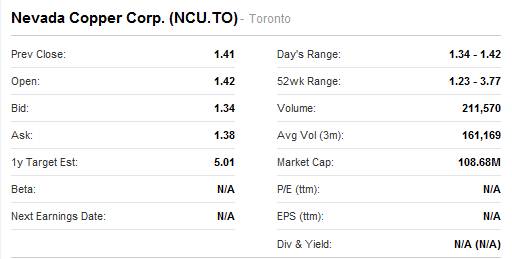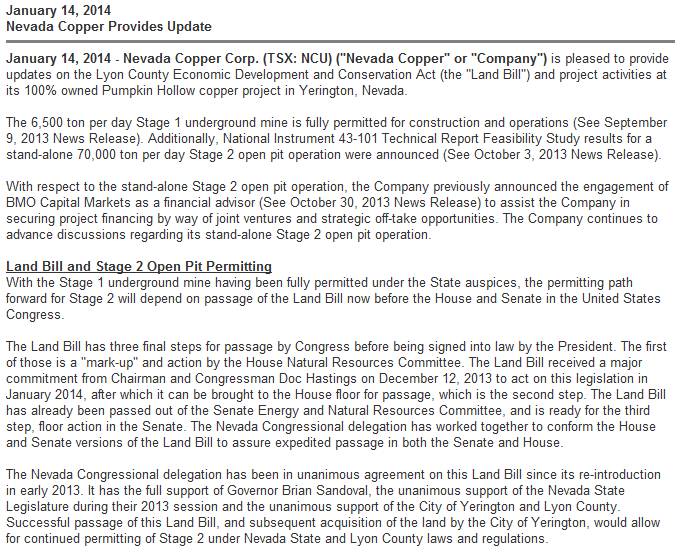 Well, it appears the mine is re-opening and under new management, sporting Canadian ownership. I'm not sure what to think of this. I've driven by the tailings for years. Apparently there is financing in place for long-lead equipment and for financing day-to-day activities in the interim.....sound familiar?

I think this one bears more looking into. Mining has made something or a resurgence in the past few years and things were going great guns until the price dropped out of the gold market.

I know Red Hawk is providing financing. Red Hawk invests in mining operations and they are nobody's fool.

And....the price is certainly cheap enough.


---
CACQ - The New Kid on the Block - How's it Faring?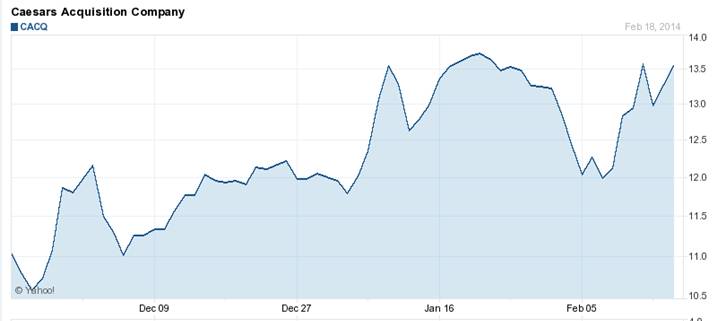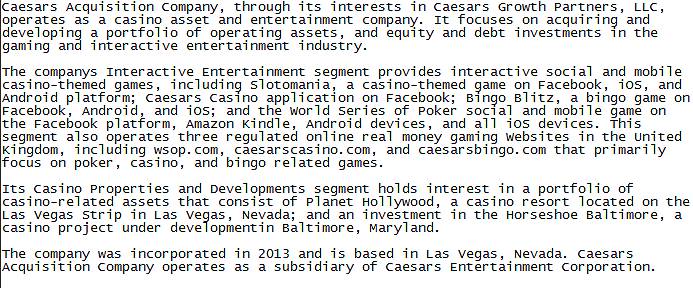 I rarely buy new issues in any meaningful quantity, but in this one I made an exception at 2.5% of the portfolio.

The way I see it, most states are hard-up for revenue and are looking for ways to expand their tax base, and the teleprompter sure isn't lending a hand, and neither is the dysfunctional congress.

If raising taxes isn't working because people are working less willingly or not (usually not), what is one way to raise more revenue?

Gambling - works every time and CACQ looks to me like a good vehicle for getting a piece of that.

Some big names in the gambling industry have come out against on line gaming, and just as many have come out for it.

I suspect the pro-gambling crowd will win the day.

Small caps are volatile and this one is no exception, which makes it useful for swing trading. You pretty much have to have solid price targets when dealing with a company like this.


---